Warning! Warning! This swimming workout is not for the faint of heart, but if you're looking for an intense workout that will push your body to its absolute limits, search no further. Generally speaking, this is a CoachUp cultivated tip guide to a workout that will test your skills, endurance, and desires. In fact, some of swimming's most advanced athletes love going under this microscope. Typically, you'll be able to see instant feedback during a workout like this, because it'll be painfully obvious where you lack.
Look no further for the most intense swimming workout you can find!
Warm-up
Swim this warm-up at a comfortable pace. This portion is not a race! Allow your muscles to breathe, loosen, and prepare for your workout. For this reason, there are no pressing intervals, so take your time, focus on your technique, and mentally ready yourself for the workout of your life!
200 Freestyle
200 Backstroke
200 Freestyle
200 Kick
100 Backstroke
100 Stroke of Choice
Pre-Set
4X100 Freestyle — @1:20
4X100 IM — @1:30
:30 seconds rest
2X100 Kick — @2:00
4X50 Freestyle — descend slow to fast @:50
4X50 Stroke of Choice — @1:30
Main Set
Chances are, if you've made it this far, you know what you're getting yourself into. We don't need to talk up this section because you've likely been waiting for it since you got in the pool! So let's get right to it! This is the most intense part of the swimming workout, so give your maximum effort for maximum results out of your swim! Feel free to adjust any of the given time intervals so that you always have approximately five seconds rest if you need it.
3X200 Freestyle — descend slow to fast @2:40 *
2X50 Backstroke — @1:00
3X200 Freestyle — one slow, two fast @2:30
2X50 Backstroke — @1:00
3X200 Freestyle — all fast @2:20
2X50 Stroke of Choice — @1:30
1X200 Freestyle — make this your fastest!
Cool down Once you've fully recovered from the main-set of intervals, make sure to incorporate a long and slow cool down at the end of your swim. Swim these extra meters at a comfortable pace to prevent your muscles from tightening up once you get out of the pool. Taking your time is key here, you don't want to be too sore to do this again tomorrow!
3X100 Freestyle
2X100 Backstroke
1X100 Stroke of Choice
(Related: Read about our tips for the Individual Medley here.)
Huddle Up
In total, this workout comes out to about 5,300 meters. Of course, there are tons of creative and helpful ways to plan a workout, so if you don't care for this one, just switch it up! Go heavy on strokes you know need work and leave your favorites in the locker room. Training as a swimmer means being comfortable with all the major strokes, so don't just use the ones you like the most. Come race time, you'll be happy you took the time and effort to work on your game. However, if you're still struggling on shaving some of that time down, consider booking one of CoachUp's private trainers to help you take your game to another level. What are you waiting for?
---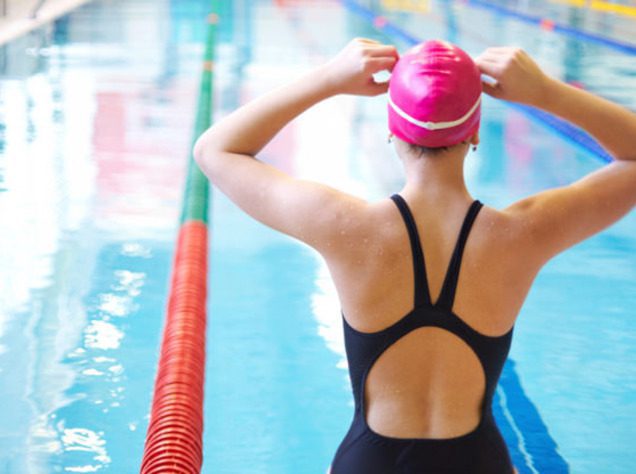 CoachUp is the safest and easiest way to find a coach for personalized training. With our 100% money-back guarantee and vetted coaches, anyone can achieve their full athletic potential. Find your perfect coach today and become the athlete you want to be!