Not everyone's athletic journey is seamless. The age of social media has made it increasingly difficult for high school athletes to focus exclusively on themselves, and their own development, without drawing comparison to others around them. The blue-chip and five-star recruits that come out of their high school programs with multiple big-time offers get all of the attention. However, that does not directly correlate to success at the next level. There are plenty of undervalued and talented athletes that go completely unrecruited each year, and are forced to find their own way as they move beyond high school athletics.
If you've found yourself here, you're likely feeling stressed about navigating the path to college athletics. The first step you'll need to take on that path is to relax. Again, not everyone is blessed with the attention and praise that comes with publicised recruitment. Not being in the limelight through this process does not mean you can't find opportunity. You may just have to create it yourself. Embrace the chip on your shoulder from being unrecruited and use that energy to propel yourself forward towards your future successes.
Alternative routes to college sports for unrecruited athletes
Junior College Programs
Sure, you probably wanted to earn a scholarship to your favorite local university or a power-5 program, but taking the JuCo route is nothing to be ashamed of. As a matter of fact, the NJCAA is renowned for producing hard-nosed, ultra-competitive athletes. Most everyone that ends up at a junior college was either overlooked, unrecruited, or saw financial potential in a shorter road to professional sports. There is no shortage of talent in the JuCo ranks, and if you go prove yourself there, you may well find yourself sifting through scholarship offers rather than hoping for one.
Online Recruiting Services
There are plenty of ways for athletes to appropriately contact college coaches, but if you aren't comfortable with doing so, you should consider online recruiting resources. CoachUp is proudly partnered with NCSA, a program that helps elevate high school athletes with a customizable profile. Services like this work the same as recruiting websites for the workplace. Your profile is viewable by coaches who have a subscription to the platform you are on, and it creates an accessible avenue to communication between coaches and high school athletes. Recruiting is a key component of a college coach's job description, but it is very time consuming. More coaches than you might imagine are active on these platforms, hoping to find an unrecruited diamond-in-the-rough like you.
Explore Walk-On Opportunities
Going unrecruited does not necessarily mean that no coaches have interest in you. It may take some effort on your end to establish communication with a coach, but once you have, it becomes easier to express your willingness to be flexible without a scholarship. If the JuCo route isn't for you, and you haven't gotten any traction with online recruiting, offering your interest in walking-on in a program could instantly increase a coach's interest in inviting you to practice. This is a road less traveled, and will come with many challenges, but there have been plenty of success stories born of walk-on opportunities.
These are just three simple options for unrecruited high school athletes to consider as they seek alternative routes to college sports. Each and every athlete's journey is unique to them, but everybody stands the chance to make it exactly what they want. Take a step back, relax a bit, and focus on what you are good at. Knowing who you are and owning it will help you navigate this process, and find the right school for you.
---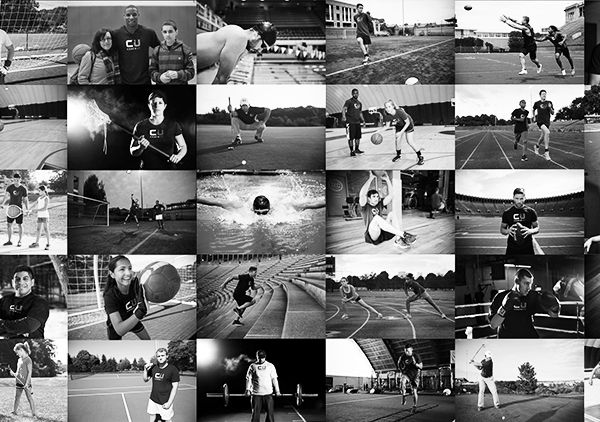 With our 100% money-back guarantee and vetted coaches, anyone can achieve their full athletic potential. CoachUp is the safest and easiest way to find a coach for personalized training. Find your perfect coach today and become the athlete you want to be!