The NHL Stanley Cup Playoffs began last week, and major upsets have told the story of the tournament thus far. The top-seeded team in each conference—Colorado Avalanche of the West, and Boston Bruins of the East—were knocked out of the playoff in the first round. The Avalanche and Bruins have been on a collision course since the beginning of the season, with seemingly every sports writer and commentator giving their championship matchup prediction with the two included.
The Seattle Kraken and Florida Panthers each took down Colorado and Boston in seven games, and showed resilience with their backs against the wall. In each hard-fought series, a double-edged sword of a lesson emerged. On one hand, teams should never give up, no matter how tall the odds are stacked against them. On the other, no team should ever overlook the strength of their opponent, no matter how good they may be.
A bad team can beat a good team on any given day
In youth sports, it is often times that the talent on teams is a bit lopsided. There are mostly big winners and big losers, rather than steady competitions. Considering the way that these professional, playoff setting series' played out is a great way to help support your athlete. Regardless of which side of the talent spectrum their team falls.
For a kid on a team that wins all the time, you can offer encouragement to seek joy in the process of winning and what all goes into a victory; how the team has to work together and each player has to do their part. This way, rather than becoming accustomed to winning, your athlete can enjoy the path to achieving the win. Everybody loses some days, and it is far easier to stomach if the reason why can be identified.
If your kid's team isn't winning at all, you can take this hockey example and apply it in a more obviously encouraging way. The best team doesn't always win, and there are a number of different ways to share that sentiment. Every day as the underdog is an opportunity to prove somebody wrong, and that joy may be even sweeter than just winning all the time.
Each team that made the NHL playoffs always had a legitimate opportunity to win the Stanley Cup, but not everyone believed that a week ago. Share that with your athlete to keep them believing in what they are capable of and striving to do their best every day!
---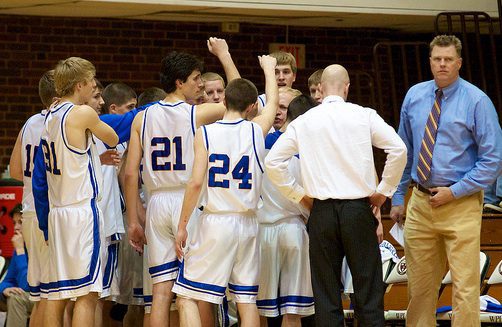 With our 100% money-back guarantee and vetted coaches, anyone can achieve their full athletic potential. CoachUp is the safest and easiest way to find a coach for personalized training. Find your perfect coach today and become the athlete you want to be!