As a coach and a ballplayer, the primary focus for myself and my players during the season is to remain injury free. In Baseball, the majority of injuries we see are to the throwing arm. In the 26 years I've played ball, I have had zero serious arm injuries, and credit that to my dedicated daily training routine and arm care exercises.
Daily arm care training routine for pitchers
Even if the weather isn't ideal, I dedicate a portion of each day to work wrist weights, the towel drill, stretching, weighted ball and plyo ball drills, and long toss. I try to avoid days off so that when I compete I am in a state of slight soreness. I know—for myself, personally—that when I enter a game with zero soreness I tend to over exude and risk injury. Some of the best pitching performances of my career came on days that I felt sore. It forces me to focus on executing my mechanics, and trusting the process of my training which got me game ready. By this logic, however, it is important to understand the difference between good soreness, and soreness that is indicative of injury.
Soreness in the shoulder muscle, biceps, and lats is to be expected after a long day of throwing. These are areas of "good soreness." Running, light lifting, and stretching are effective ways to navigate that. Nagging or sharp pain in the elbow, front of the shoulder, or top of the shoulder are typically warning signs of lingering injury. Talk to your coach or trainer about these types of aches and pains, and monitor your progress closely. If you've gotten to this point, you'll need to do some work to get back to normal health, and then focus your daily training routine more towards maintenance and arm care moving forward.
My best training advice is to have a streamlined daily routine that is quick and effective. It needs to be something you can accomplish daily, regardless of time or weather concerns. It should be designed to maintain your health throughout the season. Once that regimen is established, you can supplement your daily training with workouts to target overworked muscle groups. This will help you improve as the season continues. Stretching, long toss, plyometrics, towel drill, and weight lifting should be a part of every competitive pitcher's daily routine. If you wish to take it a step further, add the Tommy John recovery workouts to your routine as a preventative measure.
---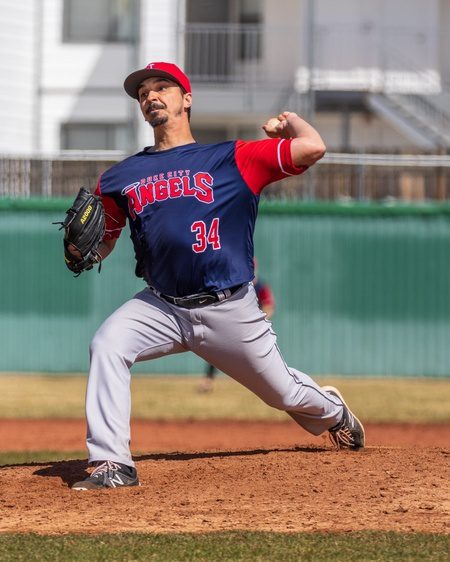 Dillon Mulholland is a top-level CoachUp baseball coach and has years of high-level experience as both a player and a teacher of the game. You can find his profile here and start booking sessions with him tomorrow!