When coaching young kids the most important trait you can exude is patience. It is very easy for a coach to go in with high expectations or standards for their players and have the season play out completely different. Showing visible disappointment coaching youth athletes could be very demoralizing for them—particularly baseball players. In a game of failure, learning to overcome shortcomings is far more valuable than living up to expectations. Don't put so much pressure on yourself as the coach to teach them every skill in one season. Rather, focus on figuring out what aspect of the game you can teach well and lean into that.
What is the key to coaching youth baseball?
When I coach a team or a small group, I like to run practices that involve miniature competitions between the players. This not only keeps them engaged mentally, they also tend to show more desire to get better so they can beat their teammates. This applies to single-coach teams and multi-coach teams. Do NOT make running as a punishment a common practice! You can easily burn out young athletes with drills that involve cardio and learning hyper-specific aspects the game. For instance, instead of running poles in the outfield, split the team in half and put one group at home plate and the other half at second base. Then make them race each other in a relay race and see who can get through their line the fastest. This not only conditions the players, it also teaches them how to round the bases to become efficient base runners. Running sprints can be viewed purely as punishment, but can also help young baseball players take time to focus on parts of the game they have more control over, all while conditioning them.
When it comes to coaching in a game, my objective is to put my athletes in situations that will help them grow their skills. I do not care if they win or lose, I care about their development as baseball players. I want my players to learn from their failures, but not beat themselves up. A professional isn't defined by his wins, but how he handles a loss. The best players will analyze why they lost and spend their practice time honing in the skills to eliminate their weaknesses. Realizing this helped me in taking the negative emotions out of the game and solidify a strong mindset when I compete.
When I played in Japan, one of my favorite techniques the Japanese players used to help their game was to keep a journal in their bag. If they went up to bat and struck out, they wouldn't show emotion. Rather, they would go into the dugout and write down what they experienced and what they need to work on at practice the next day. After the game they would come up with an ideal training routine before the next game. They exposed me to unparalleled self-discipline when I played in that winter league. That approach to the game help draw out HUGE results in not only their game, but their confidence in the work they put in. Teaching youth baseball players this style of competitive behavior will help them both mentally and physically every season. It will show them you are there to help them, and not to yell at them when they make an error.
One of the greatest keys to developing youth athletes as a coach is to help them identify ways in which they can grow their confidence and mental fortitude in their game. Baseball is especially unique to this sentiment with the challenges that lie ahead of finding success in the game.
---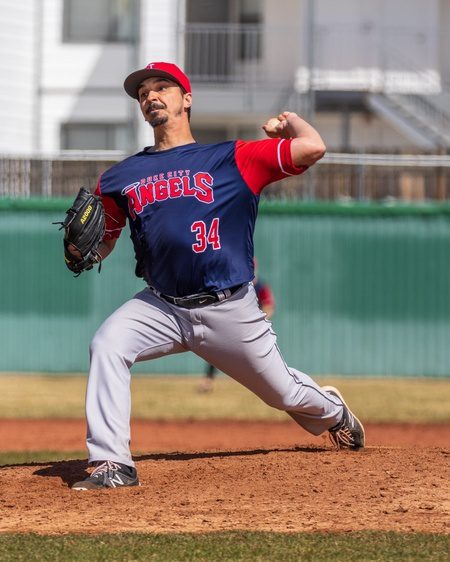 Dillon Mulholland is a top-level CoachUp baseball coach and has years of high-level experience as both a player and a teacher of the game. You can find his profile here and start booking sessions with him tomorrow!