I've been a soccer coach for over a decade. From competitive club systems and middle and high schools, to five years of private training with CoachUp, I have been exposed to a variety of parents along the way. Today, I would like to take a few moments to share some advice with parents who want the best for their kids in sports.
I thought I'd illustrate this with an example of a client I trained a few years ago. I'll not reveal his real name, but rather give him the pseudonym Noah. Often times, parents and athletes come to me wanting to hone specific skills or to up their game before an important tryout. However, every once in a while, a parent and athlete will come to me after the player has decided that soccer is the most important
thing in their life (aside from schoolwork!). The player simply lives and breathes soccer. To be perfectly honest, this is the type of client I love working with the most. Their motivation is palpable. Noah and his mom came to me with that very notion when he was about 10.5 years old. He played on his club team three times a week and had at least one or two games each weekend, but it wasn't enough. He wanted to be a top player on his elite team. I was a tad skeptical, but after our first session I was convinced that he could do it. Noah always showed up early, was working on drills while I set up cones, had suggestions for new drills and skills to work on, and always had loads of questions. Both during and after our sessions. We worked together for over 18 months and he not only moved up a level in his age group, but also became one of the top players on his new team—all due to his passion and dedication to the game.
So, I suppose my advice to parents is two-fold. One, let your kid try several sports and determine where their true passion lies. Two, no amount of private coaching is going to automatically turn your kid into a great player. It has to come from within, so be honest with yourself and your kid. If they truly have a passion for a particular sport, then invest in it.
---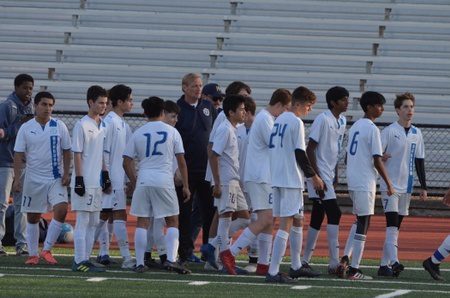 Scott Lahde is a gold-level CoachUp soccer coach in the San Jose, California area. Find his profile here and book your next session with him today!