Success in youth sports is widely subjective. Every athlete on your child's little league, pop warner, or juniors team is at a different stage in their growth, and competition is often lopsided; but it doesn't have to be all about winning. The best part about youth sports is the opportunity it presents young athletes to learn, grow, and develop their mentality. By helping your athlete set attainable goals throughout their season, it will become far simpler for you to support them along the way, and ensure that the season is a positive experience overall.
Make progress towards goals by simplifying the steps to achieve them
Teaching your athlete to break down their big-picture goals—like winning a trophy, for example—into smaller, easily achievable steps will help them to appreciate the little things of youth sports. And, in turn, offer them greater opportunity to reach their bigger goals. Every at-bat, free throw, and shot on goal presents an opportunity to win, and the chance to celebrate a small victory. Identify something in your child's game that they are struggling with, and help them to focus on doing better at that one thing on game day. This can help to alleviate the pressure of the whole game for them, and make small victories more easily identifiable for you.
Breaking down goals into those achievable steps is easier said than done, but creating a plan of action with your athlete will make it an attainable prospect. Talk through what they are struggling with in their game, how they feel when those things show up during games or practice, and work on creating a clear and decisive mental approach to those specific elements of their sport. So much of sports is mental, and aiding your athlete in simplifying their thought process about their struggles will help them to overcome their failures and enhance their fortitude. This will be a great tool for them as they continue through their athletic career and transition into life after sports.
Encourage your child to track their progress toward their goals, and you will create the potential for more persistent positivity from them. If they are struggling with their basketball shot, find an area on the floor that they feel more confident in, and encourage them to take more shots from there. As they rack up more points, their confidence to shoot from elsewhere on the court will grow. You can then adjust your tracking goals to hitting a certain amount of buckets from a different spot. Celebrate once they hit a single shot that they've struggled with previously in games. Even if they missed every other shot they took that day, it's imperative to notice the one they hit and the potential that means they have to make more.
There is no simple answer to fixing an athlete's game or developing their confidence, but by setting attainable goals, tracking progress towards them, and celebrating small victories along the way, you can help encourage your child to develop perseverance and to reflect on their accomplishments. These are two of the biggest steps to finding overall success in youth sports.
---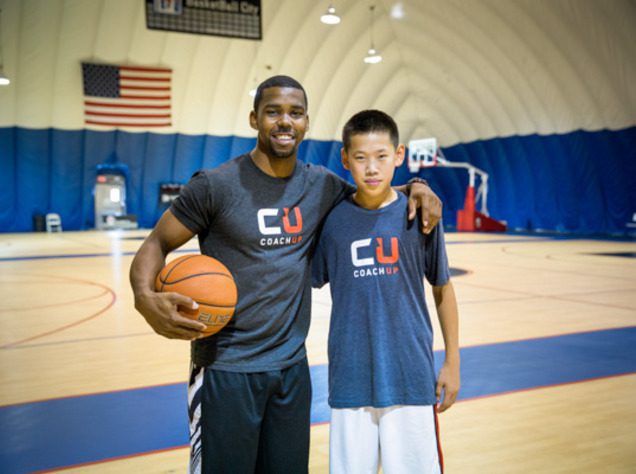 With our 100% money-back guarantee and vetted coaches, anyone can achieve their full athletic potential. CoachUp is the safest and easiest way to find a coach for personalized training. Find your perfect coach today and become the athlete you want to be!