While new seasons bring with them excitement and wonder for what lays ahead, the process of tryouts can often be a nerve-wracking experience for young athletes. Particularly as young teens transfer from middle school to high school, the team sports environment enters a realm of competition foreign to many kids. The structure and expectations set within high school athletic programs present the biggest leap your young athlete has taken in their playing career. For some, that becomes an anxiety inducing reality. Parents have the distinguished opportunity to help their athlete navigate this new pressure, and can help to keep them stress free through tryouts; which will allow them to perform loosely, and achieve their goal of making the team.
How parents help their teen manage stress during high school tryouts
Creating a positive environment
Making a positive environment out of your home for your young athlete to air out their frustrations, doubts, stress and more is the best thing that a parent can offer to a kid. Most often in sports, as in life, the situations kids find themselves in are not nearly as critical or defining as we give them credit. Let's say that your daughter shanks a spike at the first day of volleyball tryouts, or your son throws a ball away at the baseball tryout. There is a chance that they will feel they have blown their opportunity at making the team. However, if you have built a comfortable and positive environment in your home, they will feel that they can confide in you and the opportunity to share that sentiment will arise.
"Stop thinking. Just have fun!"
This may seem like an oversimplification of sports, but at their core, having fun is what it's all about! The further that your athlete's playing career extends, the more opportunity there will be for stress, self-doubt, and other exterior pressures to creep into their minds. This simple anecdote is worth sharing during those times. If saying this draws a response to the extent of, "you don't get it," take it a step further. Remind them of the times where the only reason they were playing was to have fun. If not for those times, they wouldn't be where they are now. Having fun with tryouts rather then allowing them to add stress to their game will offer athletes their best opportunity to showcase their skills.
Helping with their schedule
At this time in your athlete's career, sports are not the only thing that are adding stress to their day. Classes take on a far greater importance in high school, friendships become more challenging to navigate, and the pressure of boyfriends and girlfriends coming into the picture (or not) can be mentally and emotionally exhausting. As one of the few stable constants in a teenager's life, parents have the opportunity to help their kids manage their time appropriately. Tryouts typically span across a couple of days to a week or more. Use your understanding of their other responsibilities and interests to ensure they don't spend all of their free-time marinating in the stress of tryouts while they go on.
A high school baseball coach once told me that he loses 10 pounds every year during his two week tryouts. He understands all too well the stress that finding the best players puts on everyone in that environment and it eats at him just as much. Understanding this as a parent, and taking positive actions to help negate stress off of your athlete will allow them to succeed while learning to manage greater stress in the future.
---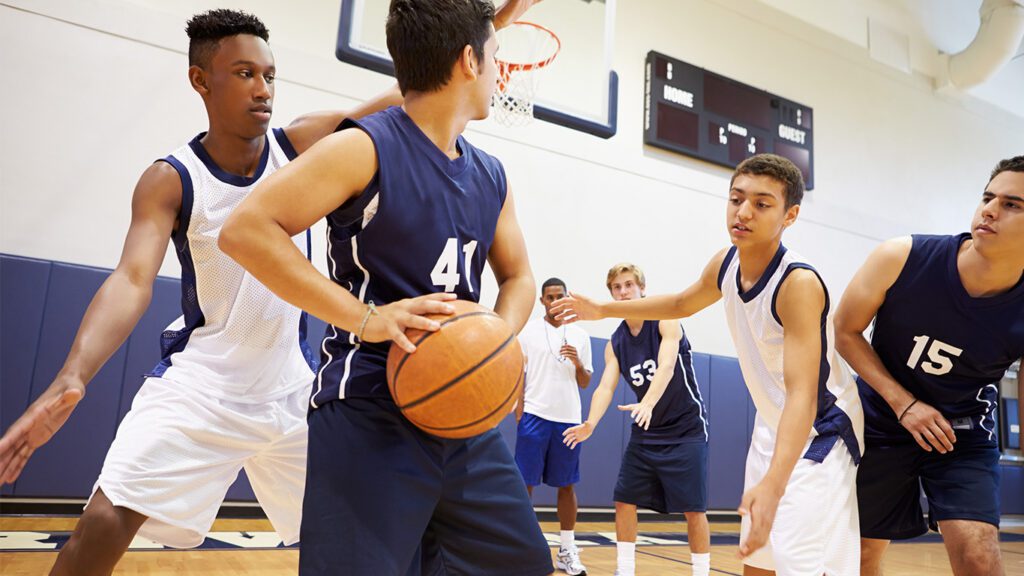 With our 100% money-back guarantee and vetted coaches, anyone can achieve their full athletic potential. CoachUp is the safest and easiest way to find a coach for personalized training. Find your perfect coach today and become the athlete you want to be!