Proven to show dramatic results, one-on-one and small group training is the best way to reach your athletic goals. Whether you hope to make the team, or have aspirations to play at the next level, finding the perfect private coach for you can make all the difference in the success you'll achieve.
Finding the right private coach can feel like a daunting task. There are dozens of individuals who you could hire, but how can you be sure to pick the right one? Having trust, feeling comfortable, and believing in your coach to lead you to your goals is essential. If you've previously struggled to find those traits in a private coach, you have come to the right place today! Here are some tips to help you find the perfect coach for you.
1. Identify your goals
It's important to identify your goals up front so you can find the coach best fit to help you achieve them. Here are a few questions to consider ahead of starting your search:
Are you looking to make the team or play in college?
Are you looking to introduce a sport to your child?
Do you want to explore a new workout?
Do you want to lose weight or build strength?
Do you want to strengthen specific skills?
2. Know your needs
Next, you need to identify your coaching criteria. Some things to consider:
How much are you willing to spend?
How frequently do you want to train?
Would you prefer to train in a group, alone, or a mix of both?
How far are you willing to travel?
Where will you train? indoors or outdoors?
What specialties or experience do you need your coach to possess?
3. Search for a coach
CoachUp makes it easy to find a coach. Just enter your city and sport, and we'll bring up qualified coaches that match your needs. You'll be able to review each coach's profile and determine who best fits your needs. All coaches have passed a thorough application process and the CoachUp Safety Check so you can be assured you're working with the best.
4. Message your shortlist of coaches
Once you've found a few great coaches, feel free to message them directly to ask questions about their expertise, coaching philosophy or training details. Coaches typically reply within 24-48 hours. If you don't have any questions, you can go ahead and book directly.
Here's a list of questions that many new clients ask when reaching out to a coach:
Where do you train athletes?
Is there an extra cost for facilities or is that baked into your session rate?
When are you available for sessions?
What positions or training technique are you most experienced in coaching?
What equipment do I need to bring to my first session?
5. Book a session
Found your perfect coach? You can book sessions directly from their profile page and even save when booking multi-session packages! Not only is your payment safe and secure, but every CoachUp booking is covered by our $100K liability waiver and 100% money-back guarantee. If you're not happy with your session or your coach moves away, we've got your back.
We know safety is a top concern for parents. CoachUp requires every coach on our platform to pass a background check process, ensuring that CoachUp is a safe and secure marketplace.
We always recommend that you meet your child's coach at the first training session and consider attending part of, or all of the session before leaving your child alone with someone new.
6. Achieve your goals!
After your first session, provide feedback to your coach about your experience by writing a coach review and read your coach's notes on your session. PS: Be sure to always book your next session through CoachUp, so you're covered by our money-back guarantee and liability insurance!
Visit our Frequently Asked Questions to learn more about CoachUp and booking the perfect private coach.
---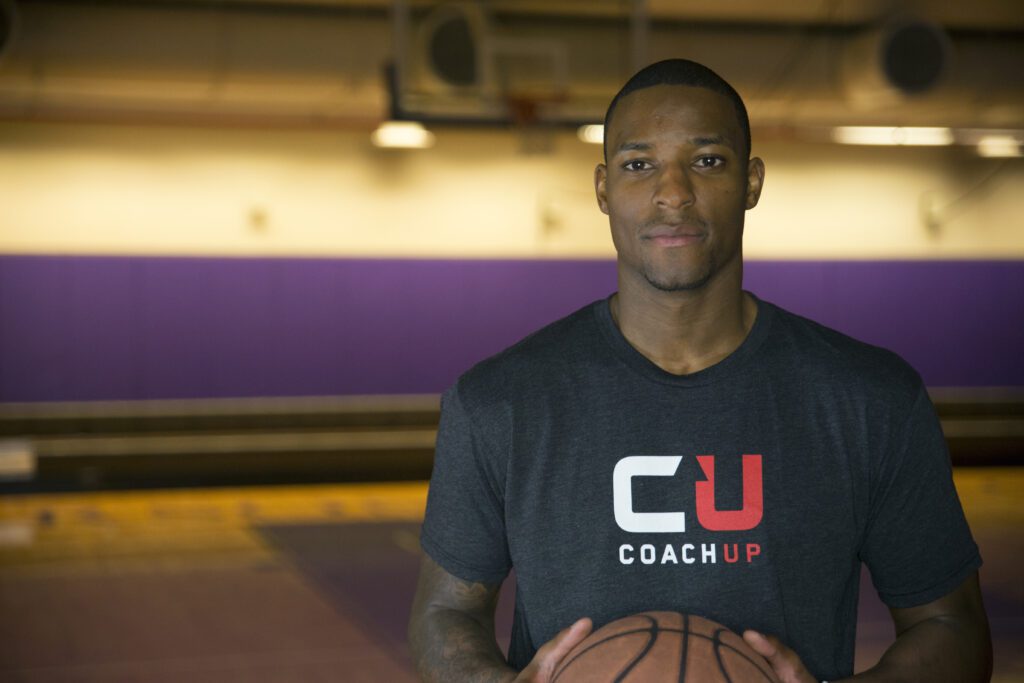 CoachUp is the safest and easiest way to find a coach for personalized training. With our 100% money-back guarantee and vetted coaches, anyone can achieve their full athletic potential. Find your perfect coach today and become the athlete you want to be!