Becoming A Beast On The Glass
At the end of the game, it's the score that will dictate the winner and loser — that is an unavoidable rule of the sport, so athletes get caught up in trying to score more points. However, it isn't always about buckets that can ensure a win; in fact, and often overlooked, it's the team that wins the rebound battle that will emerge victorious. Simply put, a rebound is an extra opportunity on offense, or the end of your opponent's possession on defense. Some of the NBA's best rebounders are often in high demand and are vital to a team's success.
Learn about the importance of rebounding and how to do it by using CoachUp's handy guide below. To be frank, a team can never have enough rebounders and if you can command the boards at a consistent rate, you'll be a tough player to sit on the bench, no matter the situation.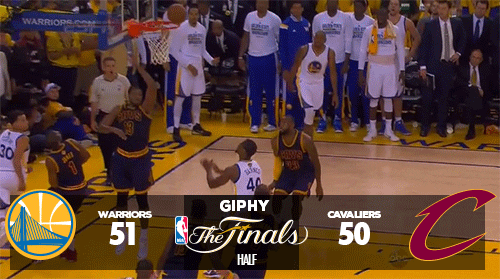 The Math Behind A Rebound
Take the Los Angeles Clippers and DeAndre Jordan — who just received eighty million dollars to continue rebounding at his high rate, despite his less-than-average shooting and passing abilities. In fact, Jordan racked up 829 defensive rebounds in 2014-2015, 130 more than the next closest player. While on offense, he grabbed 397 rebounds, good for second in the league; adding a combined rebound total of 1,226, over a thousand more than Andre Drummond, the league's second-highest rebounder. Just how valuable is a rebounder, then?
Jordan rebounded an unreal 32% of all defensive rebounds he was on the court for. That means that Jordan, single-handedly, got his team an extra possession shot one-third of the time. That, in itself, is incredibly important to a team's success, and the Clippers rode it to fifty-six wins and the NBA's fourth-best record.
Extra Opportunity
On the surface, offensive rebounding gives your team extra shot opportunities and can frustrate the defense. If you can take more quality shots than your opponent, it greatly increases your chance of winning games. Additionally, a defensive rebound combined with a quick outlet pass can get the transition game going and be an effective offensive weapon. Being a good rebounder takes an aggressive attitude and a commitment to playing a physical brand of basketball. Most coaches love good rebounders and will reward them with more playing time.
Effort players who do the little things hard have effectively carved out a special niche in the NBA. Take Kris Humphries and Reggie Evans, for example, two players who won't have plays run for them on offense, but gobble up enough rebounds on both ends to command regular playing time.
Defensive Rebounding
The most important aspect of rebounding is playing aggressively, getting inside position, and boxing out. Once you've gained the inside position, use your backside to seal off the opponent. Push them towards the three-point line and baseline to get them out of the lane, effectively neutralizing them, and, often enough, the opponent won't get the ball without fouling. Goading the opposition into fouls can help in so many ways, such as getting bonus free throws and possibly forcing a team to use their bench. Knowing where the ball is key so boxing out can totally change a game. Remember though: box out first, then go after the ball, so even if you can't get the rebound, you can increase a teammate's chances of snagging it.
Teams constantly work on their fundamental skill set and rebounding, so it doesn't matter if you're not a center or power forward. Guards must always box out to eliminate the other team's guards from coming in and getting offensive rebounds. Aggressively go after the ball with both hands, being mindful though to not foul anyone. However, this does not mean that you shy away from contact — be physical and commanding, it may just result in a fast break opportunity as well!
Offensive Rebounding
Offensive rebounding is just as important as taking a quality shot or efficiently running your offense, believe it or not. For a shooter, it can often start with following your shot as you have the greatest understanding of how the ball will play off the rim — short, long, left, right, as seen in the gif above. Nothing frustrates the opponent more than a strong, aggressive defensive possession crumble away after giving up an easy basket from an offensive rebound. Like defensive rebounding, it's a definitive mindset and must begin with wanting the ball more than your opponent. Anticipate that every shot is going to be a miss and quickly fight to get inside your defender and box them out — same as when you're on defense.
(Related: Read about improving your free throw game here.)
Huddle Up Lastly, and this is really the most important part of it all, being a good rebounder starts with your effort and energy. Playing good defense, diving after loose balls, and forcing turnovers all go into outworking your opponent. Make up your mind today that you'll fight for every loose ball and box out with incredible energy while on the floor. It will make you a better player, teammate, and your coach won't be able to take you off the court.
However, if you're still struggling with any aspect of rebounding, consider booking one of CoachUp's private trainers to help you out. Their vast experience and knowledge will have you boxing out and rebounding like DeAndre Jordan in no time — what are you waiting for?