Being cut from a team is often accompanied by an overwhelming assortment of emotions. From disappointment and anger to sadness and self-doubt, getting cut is absolutely no fun. Many great athletes have overcome this exact bit of adversity though, and you can too. Below you will find five suggestions which will allow you to take being cut as an opportunity to evolve, rather than seeing it as the end of your athletic career. Use these tips as motivation to keep practicing, learning, and growing as both an athlete and a person. They may just lead to a surprise for both yourself and everybody else watching at next year's tryout.
Five tips to bounce back after getting cut from the team
Stay involved
While it may take all of your courage, try asking the coach if there is an alternative way to be a part of the team. Whether that means being a manager, assistant coach, or filling any other volunteer role, being a part of the team will help you feel like you're still a valuable asset. I was cut from my high school baseball team as a freshman and was completely devastated. The next day, however, I dragged myself to the coach's office and asked if I could be the team manager. He was excited that I asked, and was more than happy to let me stay a part of the team. I made the team as a player the following year, and coach told me that a big part of his decision was my excitement to stay involved after being cut.
Don't give up
Demoralizing instances like getting cut can be tough. I'd be lying if I said I never wanted to quit right then and there. While wanting to quit may be your immediate response, you can't let one person or team keep you from playing a sport that you love. Work harder, work smarter, and come back even better. Having a chip on your shoulder can be a very motivating and valuable thing! Turn being cut into your fuel to go out and prove everyone wrong.
Find your support system
Don't be afraid to talk about getting cut—you have family, friends, teachers, and so many other people that can help you get through it. You may feel embarrassed and want to be alone, but it is key to surround yourself with a support system that will help ease the pain. There might be someone who can give you advice, or your support system may simply be a shoulder to cry on. There are people in your life that care and want you to succeed no matter what, grab their perspective before getting back to work on your game.
Ask For Feedback
If you are comfortable enough, ask the coaching staff for their thoughts on your performance. It is often tough to evaluate yourself honestly—both positively and negatively—so bringing in a different perspective may open your eyes to something you weren't aware of. Take constructive criticism from others, and use it to better yourself. Having a list of your strengths and weaknesses can greatly assist your growth and development as an athlete.
Work With a Private Coach
CoachUp has an incredible database of coaches all over the country. Whether you need help on the field or just with your confidence, we can assure that you'll find the perfect coach! Being cut from a team can be devastating, but working with a coach can get you back in the groove and taking steps towards bouncing back stronger.
---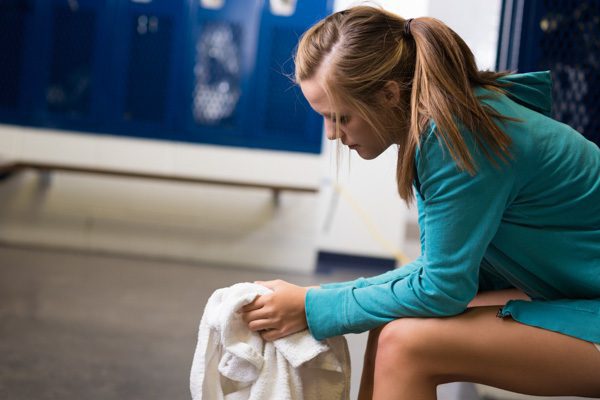 With our 100% money-back guarantee and vetted coaches, anyone can achieve their full athletic potential. CoachUp is the safest and easiest way to find a coach for personalized training. Find your perfect coach today and become the athlete you want to be!